Smart Breakfast for Kids: Protein Waffle Breakfast Sammy with Egg Whites and Ham
Integrated Learning Strategies (ILS) is a learning and academic center. As a reminder, ILS is not a health care provider and none of our materials or services provide a diagnosis or treatment of a specific condition or learning challenge you may see in your child or student. If you seek a diagnosis or treatment for your child or student, please contact a trained professional who can provide an evaluation of the child.
Hi! It's me, Rachael again, I just love guest posting over here because I get to share something that is so important to me, and that is feeding kids nutritious foods.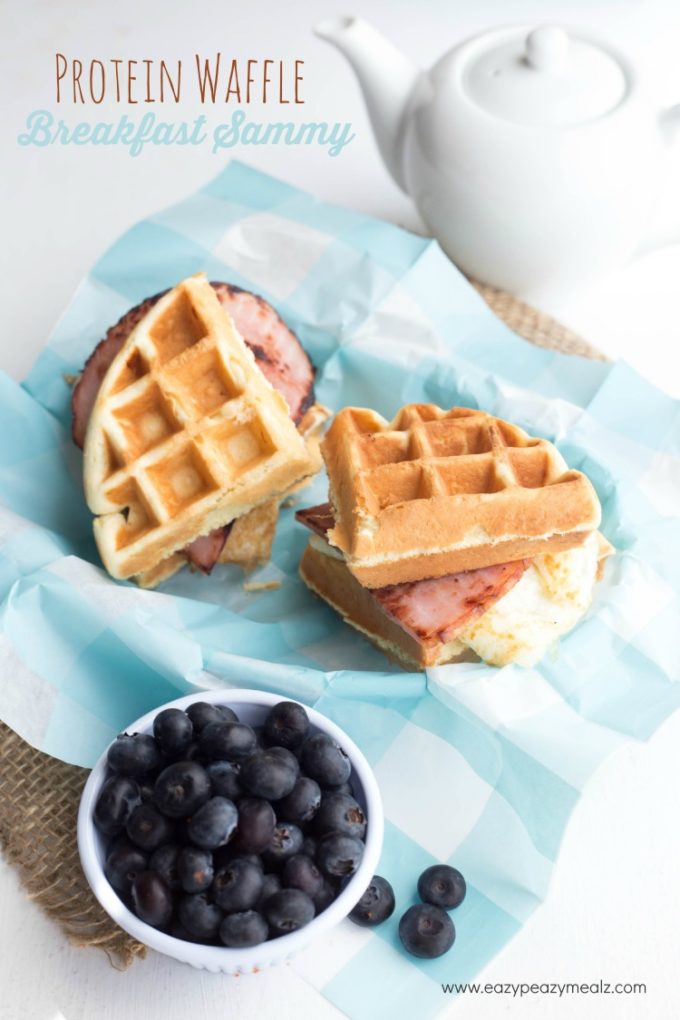 We enjoy our fair share of treats, goodies, and indulgent meals. But I know just how critical it is to give kids the proper nutritents and foods for ultimate health and learning.
Diet is definitely tied to behavior and learning. At least in my life I have seen that time and again. So today I want to share with you a breakfast sammy that tastes awesome, but is also full of the things kids need for a healthy start to the day.
Breakfast for kids is the most important meal of the day. Right? It is what gives our bodies and brains the nutrients it needs after a long fast. But all too often we offer our families breakfast that are not very nutritious. Sugared cereals, sugared syrups, lots of carbs, and not enough proteins.
Protein helps the brain function, which means for kids heading to school it is really key to proper brain function. A protein packed breakfast for kids can help kids get what they need for all that learning!
A little while ago I shared some chocolate fudge protein waffles over on my site, Eazy Peazy Mealz. My son loves breakfast foods like pancakes and waffles, treats, and it is really hard to get him to eat anything with protein. So I decided I needed to develop a recipe that he would eat, and would offer him all the good stuff he needs. I got some chocolate fudge protein powder, and made these protein waffles. They are made with eggs, oat flour, and protein, and are a totally healthy breakfast masquerading as a childhood favorite.
For today's recipe I wanted to take things up a notch by making a tasty, super easy, and protein packed breakfast sandwich using those waffles. Only not chocolate flavored ones.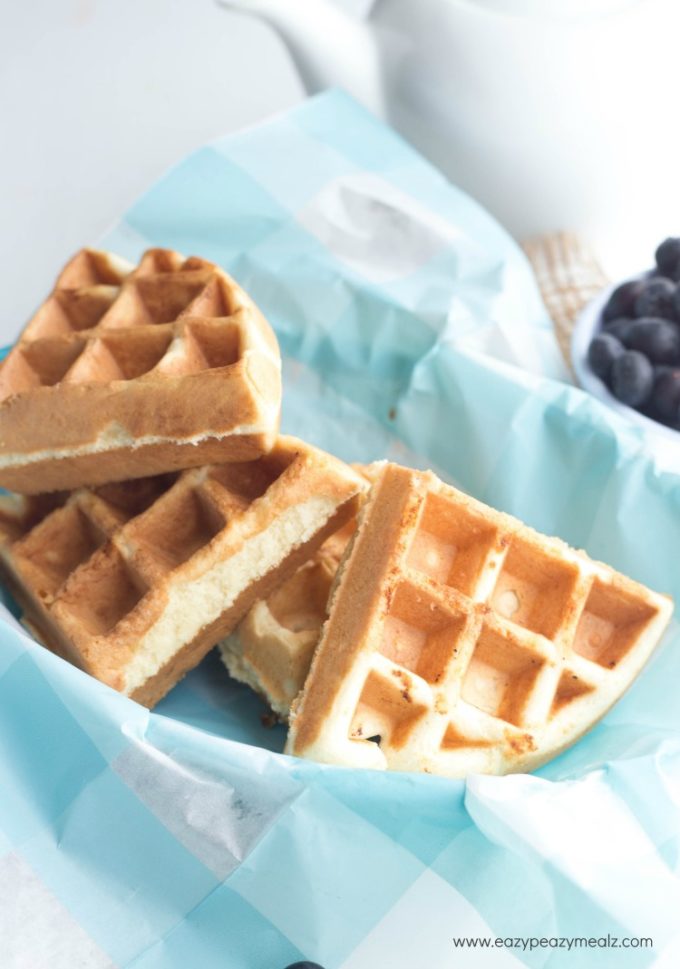 I got some vanilla protein powder, made waffles, then turned them into breakfast sandwiches by cooking up egg whites, and some ham. Then I assembled. For my son I did not add any kind of sauce, but for me, I made up a nice aioli.
This breakfast was killer, perfect for on the go, as we run out the door to school, and packed with what my kids need for learning. It is now a staple in our house.
To make:
Make up a batch of these waffles.
Cook an egg white your favorite way. You could use a whole egg, but my kids prefer the whites, and there is less cholesterol that way, so I say it is a win!
Heat up some sliced ham.
Assemble.
It is that simple.
One of the great things is these waffles can be made in advance and frozen or kept in the fridge to speed things along. I also buy the egg beaters that are just whites, so then I don't even have to crack and separate eggs.
The whole sandwich can be made in about a minute if you already have your waffles ready to go.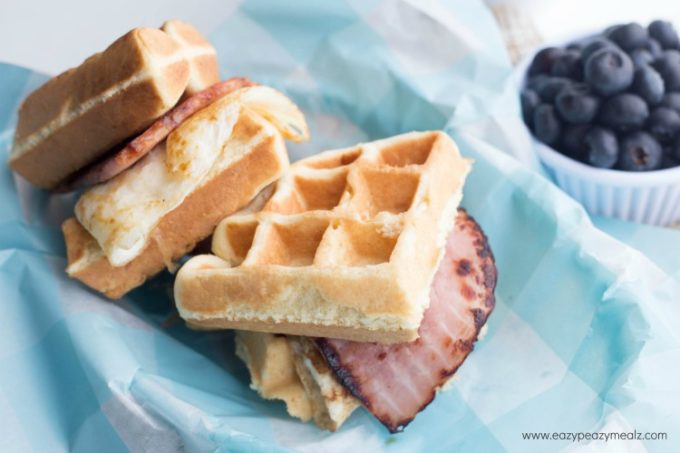 On a busy weekday morning I just love that I can feed my kids something that is as quick and easy as cereal, but so much healthier!!
I hope you love it as much as we do!
---
Integrated Learning Strategies is a Utah-based center dedicated to helping mainstream children and children with learning challenges achieve academic success. Our services provide kids with non-traditional tutoring programs within the Davis County, Kaysville, Layton, Syracuse, Farmington, and Centerville areas. Areas to find Integrated Learning Strategies include: Reading tutors in Kaysville, Math tutors in Kaysville, Common Core Tutors in Kaysville, Tutors in Utah, Utah Tutoring Programs